Low pressure great equipment, the FAN-JET A600 presents a compact and light gun which incorporate external mix with an exclusive internal air nucleation forced system in the resin jet.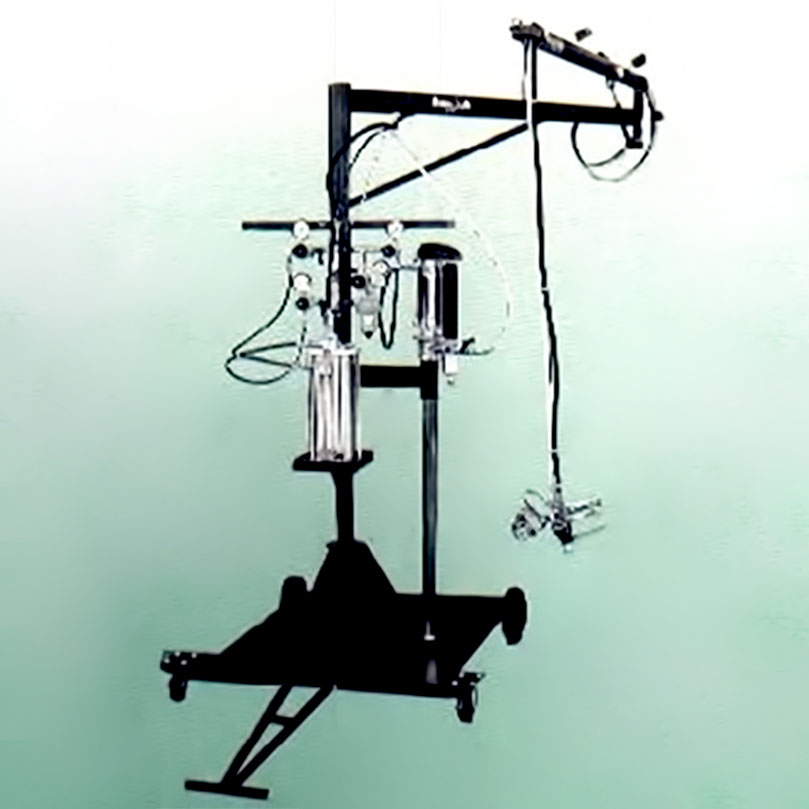 It removes the solvent use for the flushing by a special tip use which dispenses in two external jets the catalyst in the resin flow.
In the rotational system (360°) two tips allow the operat
or to change the spray, in seconds, from vertical to horizontal.
A high performance roving cutter is joined to the gun, it has a direction adjust for controlling the glass direction.
The catalyst system allows the instant operation starting without waiting the pressure stabilization.
The roving brake, the ceramic guides and rack for two roving boxes incorporated to the arms set.
REQUIREMENTS
Air Required: 20 cfm a 100 psi
Out Put: 9 kg/min
Weight: 170 kg